ANNO 1465 Archaeology
The vanished fishing settlement of Walraversijde is one of the most important archaeological sites in Flanders. It's also one of the best-studied medieval fishing communities, not just in Belgium, but anywhere in Europe.
Systematic investigation of the medieval settlement began in April 1992, in collaboration with the Flanders Heritage Agency.
In 2000, the site was opened to the public in an archaeologically responsible way for educational purposes, thanks to substantial financial support from Tourism Flanders and the European Union.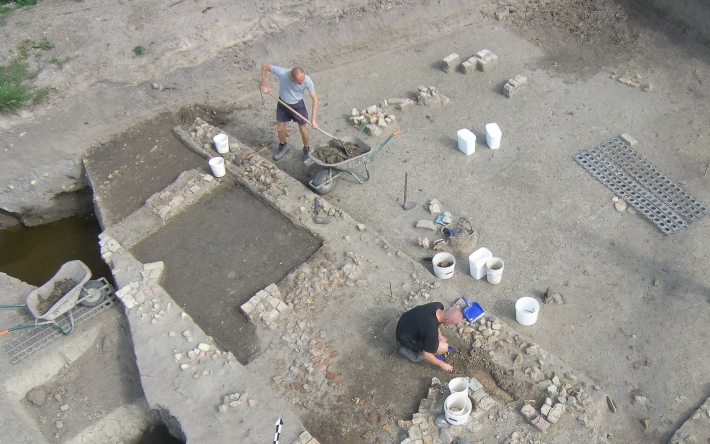 The construction of the four buildings is based on the archaeological findings. They were rebuilt with the original medieval bricks. All objects in the houses are accurate replicas of the finds from past years.