Visit ANNO 1465
The vanished village is one of the most important archaeological sites in Flanders. Three fishermen's houses and a bakery and fish smokehouse have been reconstructed on the site of the medieval settlement. 
Dogs are not allowed on ATLANTIKWALL and ANNO 1465, with the exception of guide dogs. In the SCENIC PARK one can walk with the dog on a leash, there is also a walking meadow.
The walk through the reconstructed medieval landscape takes you past the house of a wealthy ship owner and the dwelling of a fishing widow. Enter the home of the baker / fish smoker and his family and the baking and smoking house. The charming cottages, rebuilt with the original medieval brick, have been faithfully reconstructed with an eye for detail and homeliness.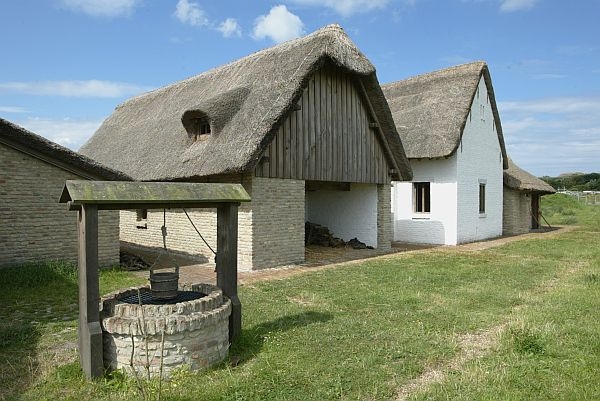 Drawing on archaeological and historical research, these charming houses have been realistically reconstructed with an eye for detail and homeliness. All objects in the houses are accurate replicas of the finds from past years. Then you walk through the archaeologist's shack and a reconstructed excavation site to the main building with the original finds. In the museum you will learn more about daily life and archaeological research. A visit to ANNO 1465 takes about 60 minutes.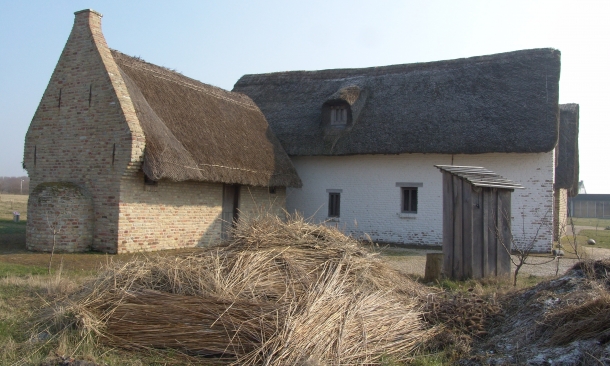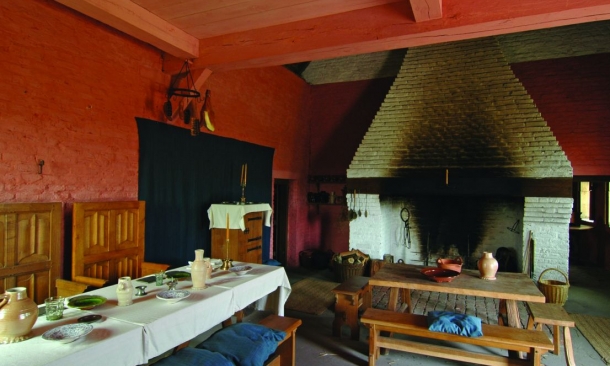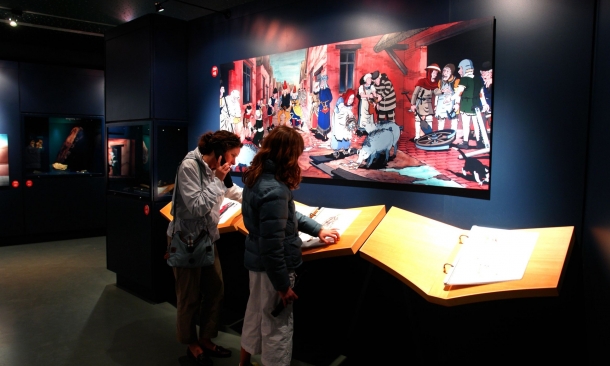 Today we are open

from 10:30 to 17:00