8 October | 19:00 - 22:00 | ANNO 1465, Provincial Domain Atlantikwall Raversyde | Free admission
Get a taste of the darkest night of the year in Ostend. The dark activities take place at two locations within cycling distance of each other (2km) and are completely free. Marvel at the wild animals of the night in Provincial Domain Atlantikwall Raversyde, discover nightlife in the medieval fishing village and in the themed pub with Living History Group Tartes et Bastons. 
For families with children, there are lots of fun stops along the marked trail.
Listen to night music, experiment with luminous paint and launch a boat in the dark night.
Don't forget to bring a torch (too bright lights and lasers are not allowed)!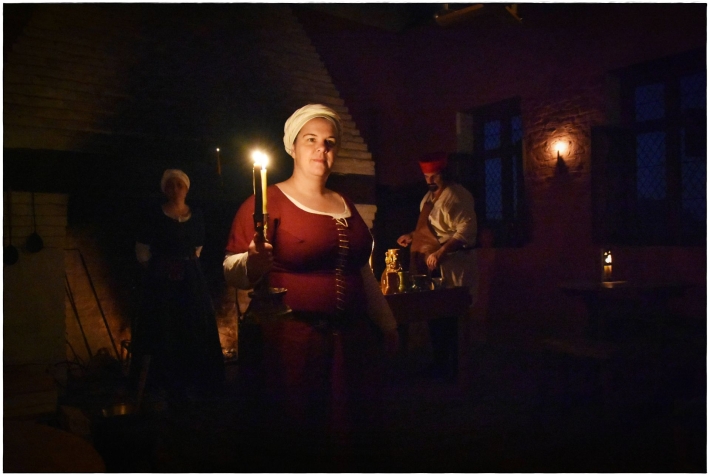 At VOC's cosy night bar, you can finish with a snack and a drink.
Want to learn about stars and planets? The Space Science Centre Astropolis is open until 23:30. Here you can peer through various telescopes, visit the large dome, watch a film about the night sky and much more!
Find out more about the programme at both locations at www.nvdd.be
In collaboration with Astropolis, the Bird and Wildlife Rescue Centre Ostend, The Province of West Flanders, Tartes et Bastons and Horizon Educatief.