A bird's eye view of the Atlantikwall
Visit the Scenic Park and enjoy a walk along the photo modules of the exhibition "A birds' eye view of the Atlantikwall". Historical aerial photographs from, during and just after WWII offer a unique look at World War II archaeology and the scenery of the time. They cover the entire coastal strip and tell in amazing details about the history of the region.
At the exhibition, you will learn about archaeological research regarding World War II, a recent branch of archaeology. There are also some archaeological sites and finds from the hinterland, in addition to sites at the coast. 
There is a quest especially for families. Search for 'Fly' on the photos and discover the minute details. Come and marvel at bunkers, beach obstacles, bomb craters ... but also sandcastles! What trails do you recognize on the razor-sharp aerial photos?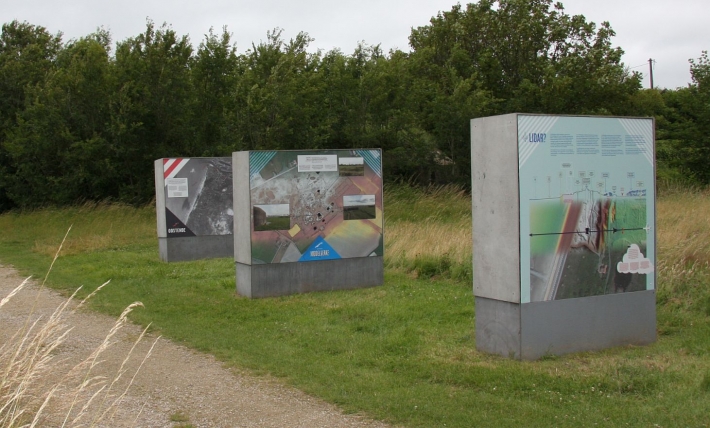 An exhibition in cooperation with Flanders, UGent and AWE (Atlantikwall Europe).