Bunkersafari
Location

Along the coast and the hinterland
Two coastal guides will lead you along hidden natural gems and tell you spectacular stories from the hinterland's turbulent past.
They come to a stop at special bunker sites, like Stützpunkt Seydlitz, Von Leeb and Bamburg.
Along the way you will enjoy the magnificent natural beauty of Puidebroeken, Schuddebeurze and of course the Scenic Park of Raversyde.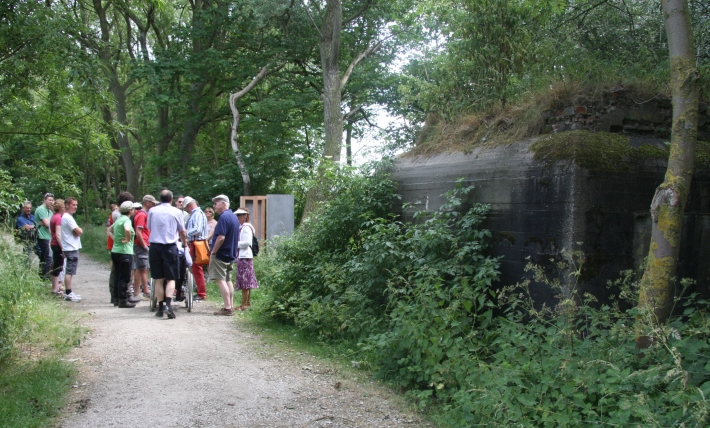 Bring your own bicycle. Children from the age of 12 can join as well. The bicycle tour is around 22 kilometres long. Let's meet at the entrance of the ANNO 1465 visitor centre at 9:30 a.m.
Free admission | Entrance ANNO 1465 (start) | Registration is required via [email protected] at least 2 days in advance.