Heritage Day: Sustainability
Location

Atlantikwall & ANNO 1465
September 11 | 10:30 - last entry at 16:15 | ANNO 1465 and Atlantikwall Raversyde | Free entrance | You do not need to register for this activity.
In the houses of the fishing village, you will discover how people in the Middle Ages worked with natural materials. 
On Atlantikwall Raversyde you will learn how people lived (and survived) with few resources during the war years.
Narrative walk | In Dutch | 14:00 - 17:00 (every 15 minutes, max. 15 people) | start: Atlantikwall Raversyde entrance 
Anyone who wants to can sign up for a storytelling walk on the theme of sustainability. Along the way, you will meet characters who will tell you more about living (or surviving) with few resources, but also about the use of sustainable and sound materials during WW I and WW II. 
You can register using this form (available shortly).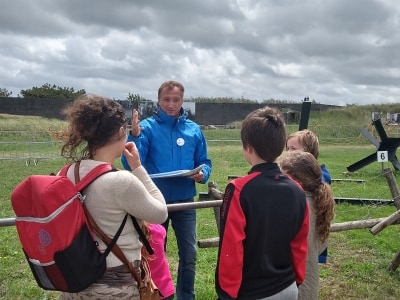 Workshops Make a seed bomb and a windmill 
There are fun workshops especially for children. This way you can make a 'seed bomb'. Afterwards, find a patch of unused land and toss it! This way you make the world a little brighter. You will also discover how they generated electricity in the past and today. Together with an animator from the non-profit organization Horizon Educatief you make a windmill from recycled material. You do not have to register separately for the workshops!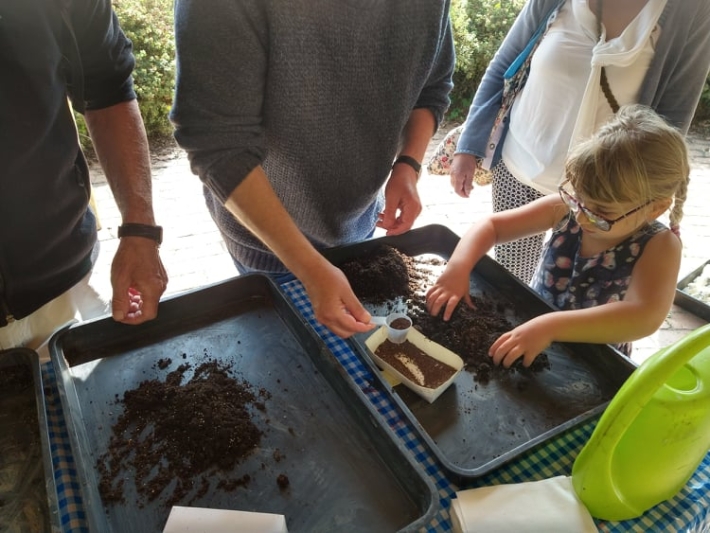 Bunker safari | Bike tour | In Dutch | Departure at Nieuwpoortsesteenweg 636 (near the radar) 09:45
Would you like to join the Bunker safari?  A guide takes you along hidden natural gems, tells you hard stories about the turbulent past of the hinterland and passes a number of interesting bunkers like the Steunpunt Seydlitz, Von Leeb or Bamburg. Never heard of them? Don't worry, you'll find out on the cycle tour. Along the way you will enjoy the beauty of nature. The free cycling tour is 22 km long (2.5 to 3 hours). Bring your bike, mouth mask, thirst-quenching drink and snacks with you.
You can register using this form (available shortly). 
In association with Tartes et Bastons, Horizon Educatief, De Lange Nelle and Bert Gunst.