Month of free time
Location

ANN0 1465 & ATLANTIKWALL
This is a free activity but reservation is required via www.raversyde.be/en/tickets, be quick!
Starten Sie Ihre Entdeckungstour bei Atlantikwall Raversyde und Anno 1465. An bestimmten Stellen im Freien erklärt der Familien-Guide das ein oder andere. Er berücksichtigt dabei das jeweilige Alter der Personen wie auch die geltenden Abstandsregeln. 
You will discover everything about the war at sea and the coastal defence during the First World War, but also about the Atlantikwall and the beach obstacles from WWII. 
Did you know that there was a medieval fishing village in Raversyde some 500 years ago? Pay a visit to ANNO 1465, discover the reconstructed fishermen's houses and the finds from the lost village. A guide will tell you more about this fascinating history!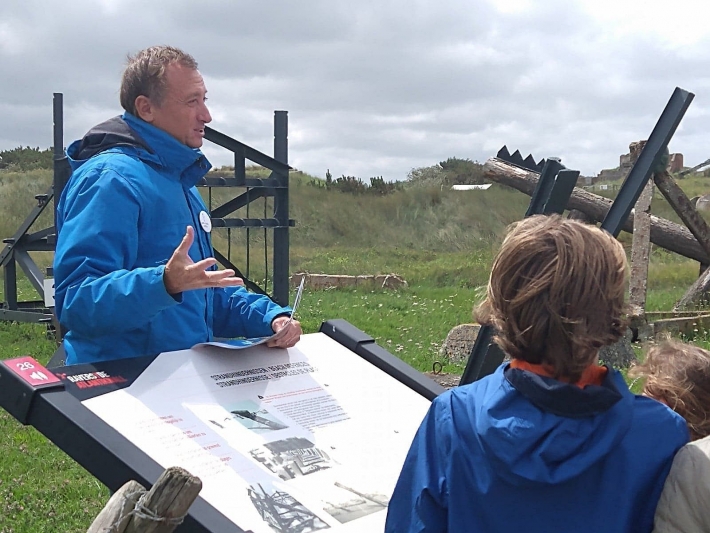 Also take part in the workshop making seed bombs. Get inspired by the soldiers' vegetable gardens and make your own bulb with flower seeds. Then brighten up your neighborhood or garden with wild flowers!
Given the great success on Heritage Day, we will repeat the workshop "decipher the Morse code". Communication is important, even during the war. You send each other messages for all kinds of reasons. Communication was also done with a spill device. Find out all about the Morse code and alphabet. Maybe you can decipher the Morse code yourself?