On Open Monuments Day our guides will brief you in the open air. You can get involved in a variety of hands-on activities. A living history group inhabits the medieval houses of Walraversijde in ANNO 1465. There are fun workshops available for children. 
Camp Campo Cobertizo
Visit the Spanish Camp of vzw Horizon Educatief and enter the Campo Cobertizo which was built during the Siege of Ostend. In this camp you can experience the strict discipline of military life through hands-on activities. Shoot a catapult, march like a real pikeman or enjoy some traditional games. Experience life in the Spanish Camp while trying to find the intruder. Can you expose the spy?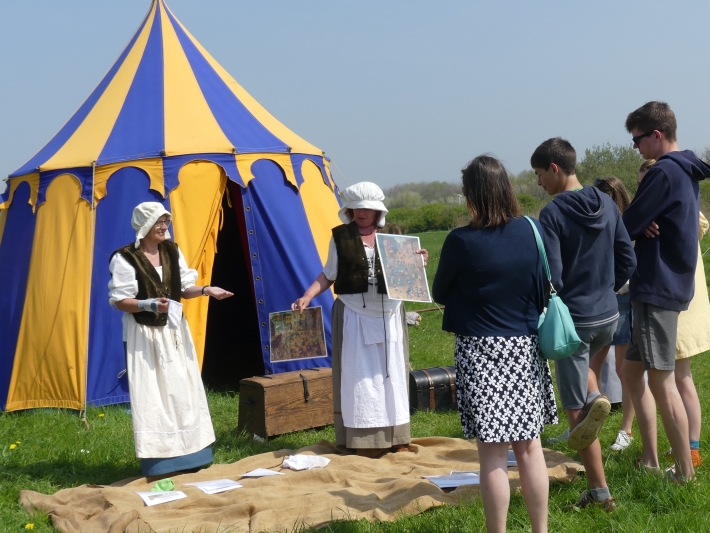 Atlantikwall Raversyde
Admission to the Provincial Domain of Raversyde Atlantikwall is free. Discover the renovated Aachen Battery, a unique bunker complex from WWI. Through interactive activities you get involved in the history, the coastal defence and the war at sea. The section from the Second World War, Saltzwedel-neu, remains a permanent value. 
Subject to Covid-19 regulations.