Tasty Raversyde
Location

Atlantikwall Raversyde
TASTY RAVERSYDE | 3 JUNE | Last entry: 16:15 | TICKET + €5 (SNACKS)
Taste the war kitchen 
Sharpen your taste buds and discover what was on the menu during WW I and WW II. Chefs prepare snacks and drinks based on ingredients from the war kitchen. Guides give a word of explanation and the special eating habits of Prince Karel are also discussed.
German Field Kitchen and British Soyer Stove (WW I) 
What was the menu up front? How did they cook? On the trail you will discover a British Soyer Stove and a German field kitchen from the First World War. The field kitchens come to life, animated by living history groups - S.R.D. and De Piotten. 
They will be happy to give you an explanation. Maybe you can even taste it?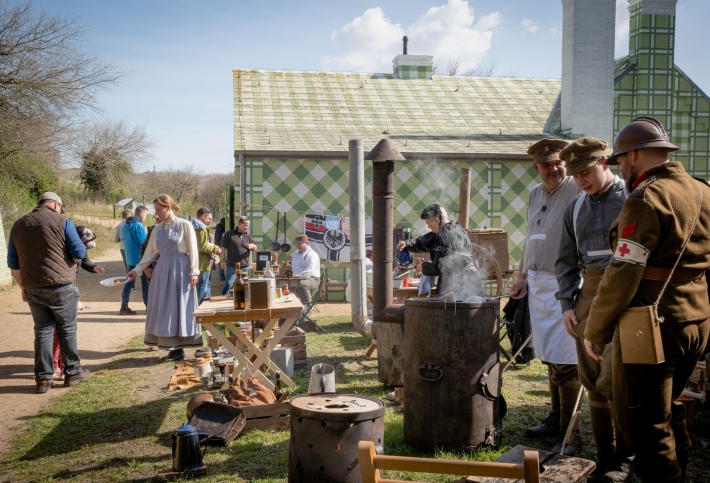 Demonstration rationing (WW II) 
Living History Group vzw Frontleven tells you more about rationing and food at the front during WW II. There are lots of demonstrations.
 
Theme pub | The Newport Times 'on tour' 
Enjoy a drink in the atmospheric theme pub. These drinks are not included in your ticket (note, there is no Bancontact, you can pay in cash or Payconiq).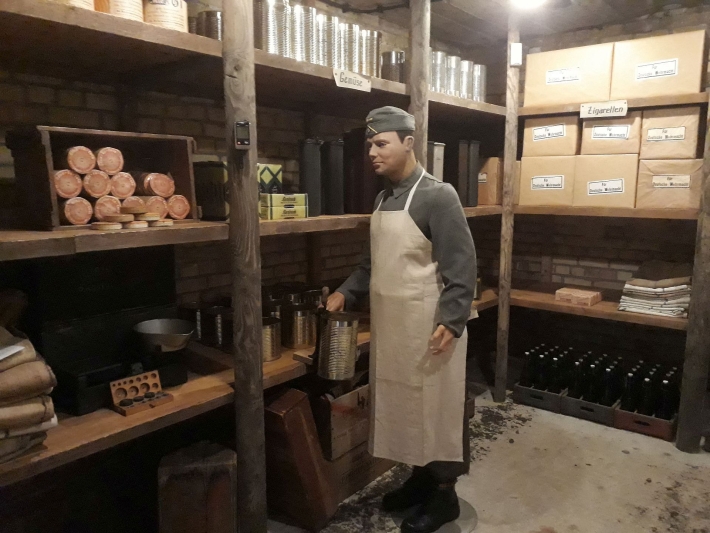 Reading war cookbooks | Freddy Tyberghein
12:00, 13:30 en 15:00 (30 min.) | This activity is included in your ticket Atlantikwall Raversyde.
Passionate cookbook collector Freddy Tyberghein tells you more about the culinary secrets in the war years. Numerous publications appeared with tips for cooking with few resources. Just think of war mayonnaise, potato marzipan and vegetarian cooking.

Tasty Raversyde, in collaboration with Gastrovita, Renzo Truwant, The Newport Times on Tour, Freddy Tyberghein, S.R.D., Frontleven, De Piotten en vzw De Lange Nelle.