Archeology days
Opening hours: 10:30 - last entry at 16:15 | ANNO 1465 - Free entrance
In and around the houses you dive into the Middle Ages.
Living History Group Het Gruuthuse Huishouden introduces you to different crafts. There are also fun activities for kids.
Spanish camp
Pay a visit to the Spanish Camp of the non-profit organisation Horizon Educatief. Enter Campo Cobertizo, built during the Siege of Ostend. In the camp you experience the harsh discipline of military camp life. Shoot with a slingshot, march like a real pikeman or relax with some folk games. Experience life in the Spanish camp while looking for the intruder. Can you unmask the spy?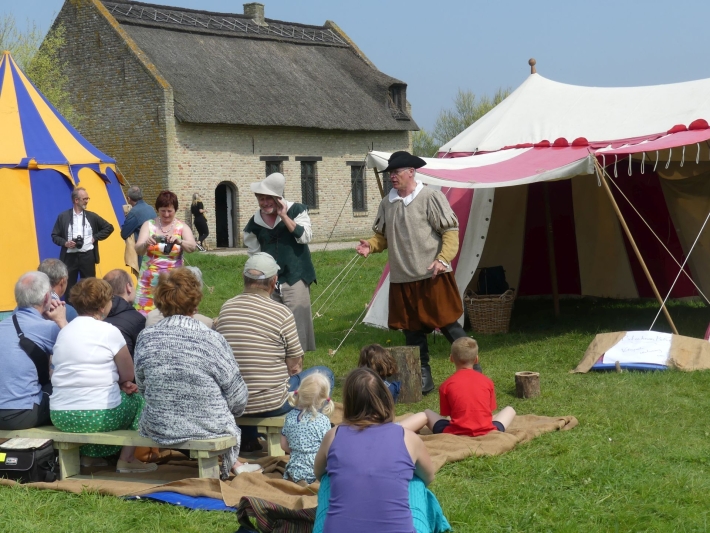 You can also take a tour with an archaeologist (In Dutch).
Dr. Marnix Pieters guides you around the site of the medieval fishing village of Walraversijde and explains the evocation of late medieval buildings. You will discover more about his research, the archaeological methodologies and the remains.
Guided tour on May 22 at 13:00, 14:30 and 16:00 (duration: 1 hour) max. 20 people per tour | For the tour (In Dutch), register via this form.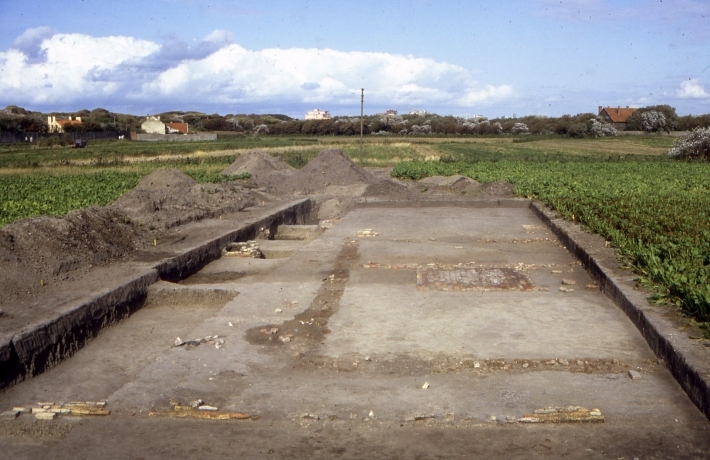 In collaboration with Horizon Educatief, Het Gruuthuse Huishouden and Marnix Pieters.
Activity subject to COVID-19 measures.