ANNO 1465
ANNO 1465 is no longer open to individual visitors.
Groups and schools can request a visit to ANNO 1465 via the online booking form on our website. This visit is only possible with a guide and includes a visit to the fishermen's cottages, the archaeologist's hut and the example of an excavation site. 
The educational package 'ANNO 1465 | Discover Walraversijde' by an animator of Horizon Educatief can also be booked.
The walk through the reconstructed medieval landscape takes you past the house of a wealthy ship owner and the dwelling of a fishing widow. Enter the home of the baker / fish smoker and his family and the baking and smoking house. The charming cottages, rebuilt with the original medieval brick, have been faithfully reconstructed with an eye for detail and homeliness. All objects in the houses are accurate replicas of the finds from past years.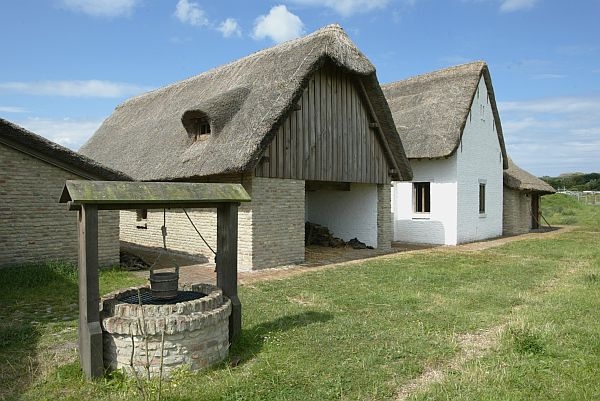 From Walraversijde to ANNO 1465
Walraversijde was named after a certain Walraf. The village originally lay in the northwest of ANNO 1465 – where the beach is now, in fact.
In January 1394, it was hit by a heavy storm. Part of Ostend was also flooded. Hectares of land disappeared under sand from the dunes that had been blown inland. The villagers were forced to move further inland, The village was rebuilt behind the eroded dunes, which were reinforced by the construction of a new dike in 1399.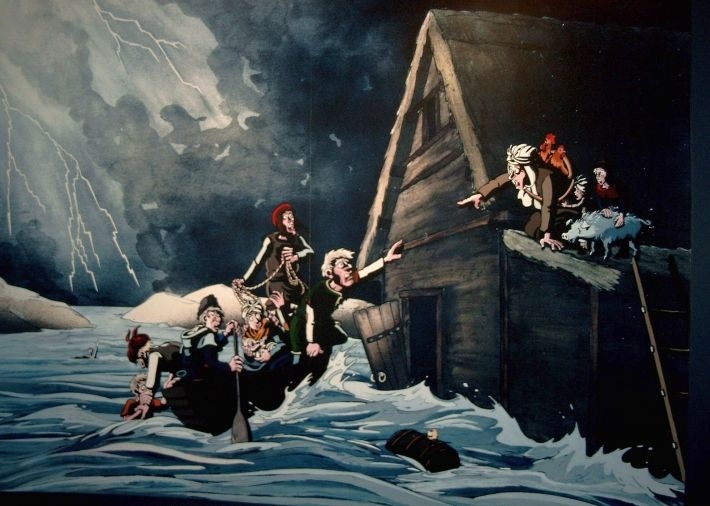 The vanished fishing settlement of Walraversijde is one of the most important archaeological sites in Flanders. It's also one of the best-studied medieval fishing communities, not just in Belgium, but anywhere in Europe.
Systematic investigation of the medieval settlement began in April 1992, in collaboration with the Flanders Heritage Agency. In 2000, the site was opened to the public in an archaeologically responsible way for educational purposes, thanks to substantial financial support from Tourism Flanders and the European Union. 
The construction of the four buildings is based on the archaeological findings. They were rebuilt with the original medieval bricks. All objects in the houses are accurate replicas of the finds from past years.