Visit Atlantikwall
Come and walk through two world wars. We provide an adapted walk for preventive measures against the Corona virus.
Entrance tickets can only be reserved online.
Wearing a mouth mask in the indoor areas is mandatory.
Dogs are not allowed on ATLANTIKWALL and ANNO 1465, with the exception of guide dogs. In the SCENIC PARK one can walk with the dog on a leash, there is also a walking meadow.
Walk along a selection of bunkers of the Aachen Battery (WW I) and the Saltzwedel-neu Battery (WW II). Most of the corridors and bunkers are closed, but the photos and information boards will tell you a lot about the two world wars. The information relates to both coastal defence and daily life.
The ATLANTIKWALL in Raversyde is one of the best-preserved remains of the German defensive line, with more than sixty bunkers, open-air and underground passageways, observation posts and artillery positions.
In the entrance area you can view several restored collection items, including an Enigma encryption machine. You'll also learn more about the Atlantikwall and the coastal war.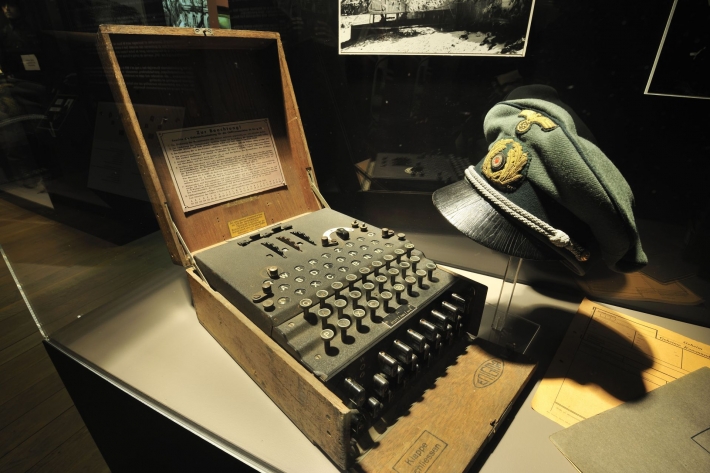 This unique bunker complex from the First World War is located in an area of undulating dunes with a view of the sea.The battery has undergone extensive and thorough restoration and renovation. Immerse yourself in the fascinating history of daily life in the coastal battery and on the occupied coast. Learn about the mysterious war at sea and the coastal defences from images, animations, models and a 3D reconstruction. And for a touch of culture, discover the 'Green Chequered House' by artist Lily Van der Stokker (Beaufort). She has drawn inspiration from Prince Charles' artistic past and the camouflage techniques used on ships, and seeks to bring a touch of femininity to what she regards as a masculine site.
The Saltzwedel-neu Battery is a textbook example of the Atlantikwall. Its fine state of preservation makes it one of Europe's most important museums of defensive works.
Today we are open

from 10:30 to 18:00