Exhibition 'The Prince of Raversijde'
Location

Provincial domain Atlantikwall Raversyde
As of 1 June, you will find the new photo exhibition 'The Prince of Raversijde' in the freely accessible park area of Atlantikwall Raversyde Provincial Domain.
This year, Atlantikwall Raversyde wants its new photo exhibition to focus on Prince Charles, the second son of King Albert I, who lived on the domain for many years until his death on 1 June 1983 in the Heilig Hart Hospital in Ostend. It is therefore on 1 June, exactly 40 years later, the expo kicks off. 2023 also marks 120 years since his birth as Karel Theodoor Hendrik Anton Meinrad, on 10 October 1903 in Brussels. Some 40 large-format photographs offer visitors or casual passers-by a unique insight into the prince's life in Raversijde and its surroundings.
When visiting the photo exhibition, you bump into all kinds of fragments from his rich life, from small boy to the last years of his life. The photos are from Atlantikwall Raversyde's own collection, private collections and the Royal Archives' collection. The exhibition was put together by coordinator-curator Mathieu de Meyer, public worker Iza Moreno Reyes and local resident/acquaintance Johnny Monteyne.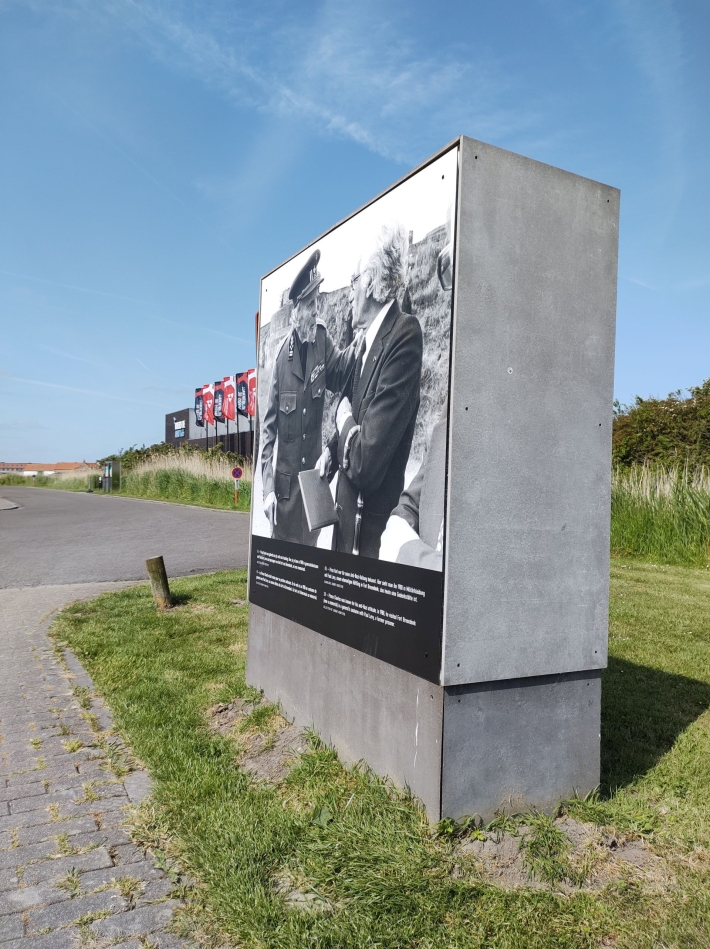 Those who want to find out even more about Prince Charles and the royal family in the provincial domain can also visit the open-air museum Atlantikwall Raversyde, where, among other things, you can visit the Prince's home where he lived until his death in 1983. The house is decorated as when he lived there, you can also see many of the Prince's artworks.
Attention will also be paid to the prince during other activities in Atlantikwall Raversyde this year. Atlantikwall Raversyde itself is looking for stories and trivia about Prince Charles. Maybe you knew or met him yourself? If so, be sure to let us know and send an email to [email protected]